You are a special woman

You are a busy caring woman currently running on empty struggling with too many conflicting demands on your time.
Are You experiencing any of the following?
not sleeping
have tears and meltdowns
feel clumsy or unorganised
suffer persistent headaches or stomach pain
feel anxious, frustrated or just down right snappy
addicted to coffee, sugar or that extra glass of wine
All of these things …. are little wake up calls.
It's time to stop living in disharmony with yourself and acknowledge you're being rushed along by the decisions of others that you haven't yet decided are right for you. This leads you to pushing too hard trying to make things happen
or spreading yourself too thin.
It's not possible to be everything, do everything.
So ask yourself what really matters, set some boundaries, then allow your heart to make the right choices for you. Allow yourself to bloom with the fullness and completeness of you so that you are able to care for others and your commitments with genuine enthusiasm.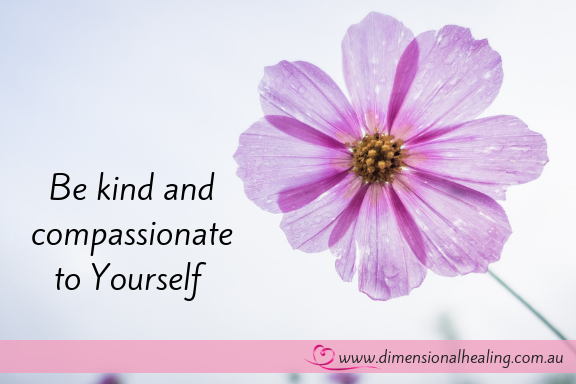 Imagine…
Being able to lean into your feelings to know what really lights you up
Feeling confident and capable in saying No to external demands on your time & energy
Being able to tap into that place within your heart that guides you perfectly through life
Knowing that if something unexpected pops up you have the energy and focus to deal with it, it's a bump not a blockage
Feeling satisfied knowing you are in charge, with a clear sense of direction
Hello I'm Lorelle Joy
….. and I know and understand your strengths.
As an energy guide it's my job to help you clear off all that old unwanted emotional debris that clogs up your life. I've been a reiki master/teacher for more than 15 years and collected some other modalities and a dose of life wisdom along the way.
So how do I do this? I clear the emotional clutter from your energy field, your inner power line leaving room for what you really want.
Creating Peace and Serenity Within

5 Facts about me
– I'm a grandmother
 – My favourite flowers are roses lavender and daisies
– I love coffee by day but enjoy a wine with hubby of an evening
– My creative outlet is stitching tiny beads often incorporating crystals
– I live on acreage near Brisbane Australia and yes kangaroos are often in my backyard
Oh and I'm just like you.
Growing up I was the good girl. The one who did as she was told, was responsible and cared about doing the right thing. I was aware of the moods around me and how best to handle it. I became a people pleaser.
For years I struggled to meet everyone elses needs, trying not to be selfish, trying to fit in, trying to please everyone else, not wanting to let anyone down, but falling apart inside with each piece of me I gave away
Then I realised that life doesn't work that way. The world won't collapse if I say NO, if I replenish myself first, if I just be Me and reclaim all those pieces of myself
Now I listen to the wisdom within myself to make heartfelt choices that honour my needs and energy first so that I step into the best version of me I can and then I am able to care for others and my commitments with genuine enthusiasm.
As caring sensitive women we often give over our needs because of our strong values. Often its not because of any one person or situation.
Through my own experiences I have learnt the value of my own judgement, resourcefulness and knowledge. I am no longer a people pleaser. I fill my self care needs first. I recognise when my plate is becoming full so I can pull back and recharge.
Along the way I've learned who are the takers, the givers, the flexible ones. This means I can now set boundaries which enable me to meet the values of my own spirit, tune into my intuition and embrace who I am fully.
This is my story and change is what I want to offer to you too. It is time to embrace your sensitive nature, express your inner wisdom and shine your light. I would love to support you.
Creating serenity through all dimensions of yourself!

Want to know how I can guide you towards your own inner guidance system
Save
Save
Save
Save
Save
Save
Save
Save
Save
Save
Save
Save
Save
Save
Save
Save
Save
Save
Save
Save
Save
Save
Save
Save
Save
Save
Save
Save
Save
Save
Save