Emotional Healing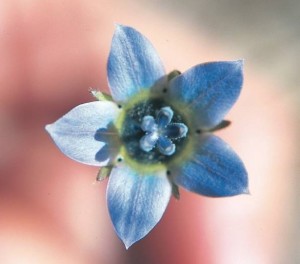 You can create serenity within through mindset, meditation, goal setting, hobbies, work, rest and play. You're most likely already doing a combination of these things. But you know you could have much more. That's where we go deeper, finding those hidden emotional disturbances, clearing them away, replacing them with new situations, emotional strength, inner balance. Emotional healing clears away those old stuck emotions and past situations allowing you to reclaim your inner wisdom, peace and value.
Healing Insights
This is a card reading session. I focus on what's sitting in your heart energy to bring out intuitive insight and cards that show your current situation, what direction it is likely to take and some support for your journey.
Now it is up to you to decide if the direction it is likely to take is one you are willing to go with. If not then you have a point to focus on for change and decisions.
Available Online and In Person at Trevallan
Energetic Re-Set
This session takes all parts of your being and gets them to work as a team on the issue at hand. It uses access points, affirmations and visualisations to work your highest priority to re-set your energy, clearing out old thoughts and beliefs and bringing in new ideas.
This session combines easily and naturally with the energetic insights to set you on your path with clarity and focus.
Available Online and In Person
Emotional Healing
In a one – one personal Emotional Healing session we identify the issues you want to clear away and the new feelings you want to bring in.
Then using a blend of crystal energy and energy healing modalities we reset your energy system. This may include affirmations, intuitive messages or flower oracle cards.
During an emotional healing you may experience changes in energy, including hot/cold sensations, tingling or pulsating or you may feel nothing at all. My clients find it is a relaxing, refreshing feeling regardless of any specific experience. It can take a day or two to fully process the healing, so plenty of water is recommended.
Available Online and In Person at The River House Goodna
Energetic Boundaries
As we become aware of what is happening in our own energy field we also become aware of what is connected to external energy forces.
There is an energetic space that sits between ourselves and someone else. In this energetic space overflow of emotions from our interactions can be trapped. You may notice this during discussions with a friend,colleague or loved one. Old comments and feelings from past disagreements may continue to re-surface, bringing old feelings of frustration with them.
Your home or workplace may also experience a recurring theme from some past situations.
You may live or work in a building that has shared space like car parks and stairways or lifts.
A build up of stale energy that contains feelings like anger, disappointment, sadness can impact on those passing through that area.
In a Energetic Boundary session we clearout the energy around you that has direct impact on your life. This creates space for new uplifting interactions between yourself and others. You can't change the personal energy of others but you can change the connecting energy between you and them. This improves the energy within your boundaries. Available Online and In Person at The River House Goodna
Benefits of Energetic Re-setting include
Feeling balanced
Relax and reduce stress
Emotional healing
Clear past programmes and beliefs
Reset your energy to vibrate here and now
Improve clarity, focus, concentration, confidence
Feeling aligned with your work purpose and business
The changes you can expect in your life may be obvious and very definite. Or they may be very subtle. After a few weeks you may realise that some problem has just gone away leaving you feeling balanced and in control. Your decision process is clear, you know what you want and take action on it. Creating Serenity with confidence. To Read my Blog just go HERE
As an individual with very individual needs and issues your energy makes changes as you need.
Are you ready to Create Serenity with Emotional Healing? For Availability, Pricing or to Book Now Just Click Here

What Clients Are Saying
Telsa – Oh wow I feel like me again!
Bev – I watched the fog lift and drift away.
Netta – I felt the energy flow from my head down through my body and drain away the toxins
Kristy – I can't believe how relaxed safe and protected I feel,  how much I feel grounded and  connected to myself.
Julieanne – Love ya work Lorelle
💕thanks for my session last week. I really enjoyed the whole process and best of all you brought me back to the land of the living and my eyes improved and became more relaxed and light.xx