Dimensional Chakras at Trevallan
Lorelle is at the Mystic Garden at Trevallan Lifestyle Centre Brassall 4305 on the first Wednesday of each month.  Book Now!
1:1 sessions for healing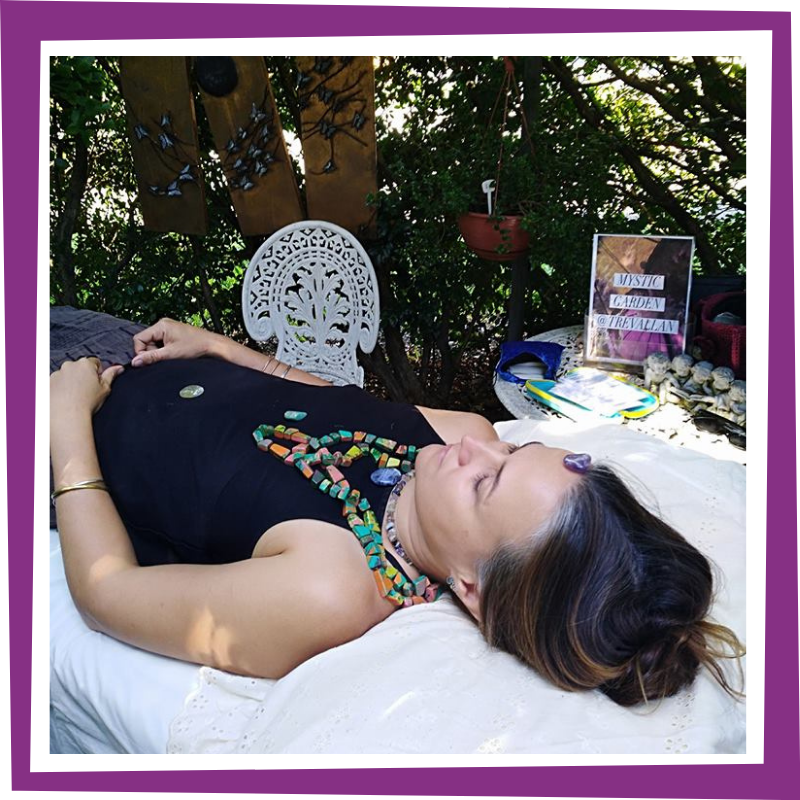 Dimensional Healing …is unique to the individual and the goal in mind. Working with the process of RAW we delve into the 12 parts of the being and re-pattern the energy.
Lorelle will also look at balancing the chakras and fill the aura with Reiki to complete the relaxation process. Sometimes she will include crystals or flower essence or a flower card. Sometimes intuitive insight or mentoring conversation all blended together as an energetic healing.
After a session with Lorelle you will truly feel a balancing of the body, emotions, mind and spirit creating many beneficial effects that include relaxation and feelings of peace, security and wellbeing.