How to Ground Yourself Today
As you're adjusting to the many changes happening in the world around you at present you need to ground yourself.
This is base chakra work. Our base or root chakra is all about safety & survival , our existence on earth, our family and the ability to provide for ourselves.
At present this is all been thrown into chaos so we're unbalanced, feeling like our feet have been knocked out from under us.
This feeling is what leads people to overstocking supplies and other behaviour. Instead when you've grounded yourself, you settle back into your body having clarity to decide what to do next.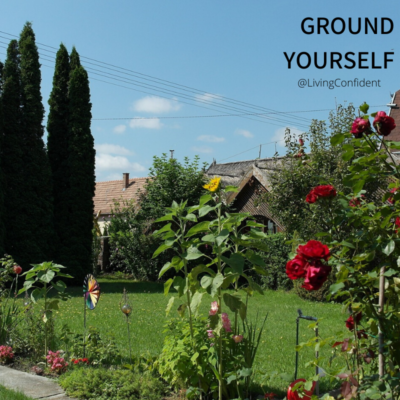 So let's take a deep breath in and out and address the need to rebalance ourselves with some practical activities.
Regardless of whether you're able to go to work or you're now based at home the best activity to ground yourself is to Garden.
Digging in the soil, standing barefoot on the earth, tending plants or weeds you are connecting to your personal roots, your existence and your immediate family. You're soaking up the healing energy of nature. Breathe in this plant based energy deep into your belly. This will take you out of the worrying thoughts of your mind into your body.
And the garden, well that can be veggies or herbs, scented flowers or colourful leaves, potted plants or tall trees – whatever gives you pleasure, the choice is yours
Don't have a garden, potted plants or any idea of how to develop them then contact Trevallan. The Ladies there have adapted their services to include virtual tours, online classes and some delivery services so they can help you garden
Want more peace within then I invite you to my monthly group
Related Posts: