How to Balance Chakras
Balance Chakras with crystals and essential oils as they have their own frequency.
We all need a little support when we're making changes in our lives. Crystals and essential oils are both excellent methods of vibrational support.
Each crystal has its own individual energy which is stable and consistent. Each essential oil comes from a part of a living plant, with medicinal and emotional benefits. When we tap into this energy and align ourselves to it, we bring balance to ourselves
So set your intention to work with the crystal or essential oil to bring your chakras and the parts of your life their represent into harmony with each other.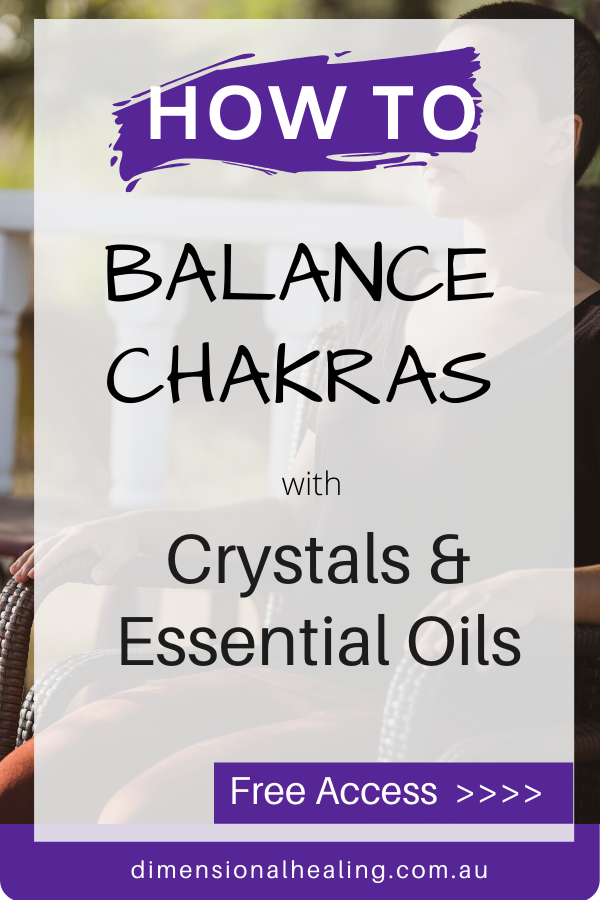 How to Balance Chakras with Crystals and Essential Oils are just two of the chakra resources I have available in the Chakra Hub. The chakra hub brings all of my Free resources to balance chakras together in one place for easy ongoing access.
I invite you to the The Chakra Hub
Related Posts: