Align Yourself
Align yourself to your inner being. You will feel less like you're being pulled in multiple directions and instead feel more purposeful no matter what you're doing.
When limiting beliefs or stuck emotions come into play they are a reminder of old programing so we clear them.
That's why when your Vision, Actions, Thoughts, Emotions are in Sync you're in flow and any stress needs to be recognised and released.
Are you stuck in old programming or do you want to create a more intentional life? A life not so much full of goals but instead about the feelings you experience in your work, your relationships and places you spend your energy.
Offerings
All sessions will be provided online.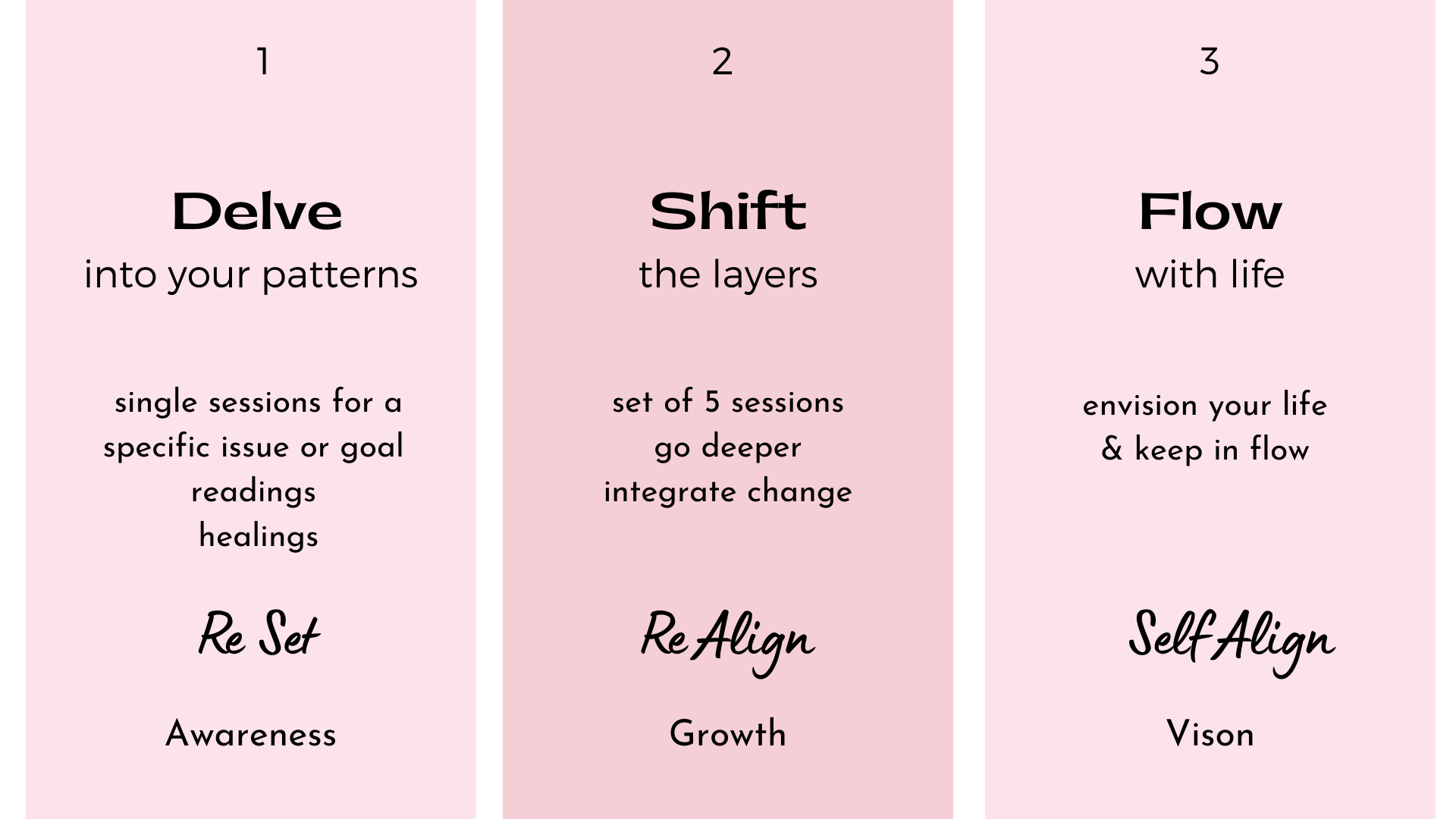 ReSet Session
This single ReSet session is for working on specific issues or goals, integrating changes you've been making, or giving you a taste of how my blend of energy modalities clears the funk for you.
Allow yourself around an1hr undisturbed time for this session.
Cost for one session is AUD$95 and must be fully paid prior to start of session
ReAlignment Package
Cost for entire package is AUD $1,250 and payment must be made in full before commencement.
We start by delving into your current concerns and how you are designed to process energy then clear this initial layer. Then we shift the deeper concerns that are revealed. Lastly we integrate your growth.  There will be some work you need to do between sessions with email support from myself.
Although energy works in its own time allow yourself at least1hr and 30 mins undisturbed time for each of these 5 sessions.
To ensure we achieve momentum and growth I encourage my clients to do one session a fortnight. During your first session we will plan your ideal schedule.
Regardless of how often we meet, all sessions will need to be completed within 4 months from the time we begin.
Apply Now!
Self Align
SAM is the self alignment method I teach for keeping in flow with your vision of life. You will learn to talk to your inner self using your body for yes and no answers, using this same technique to release stress and attract a more harmonious experience.
This is a self study program you can work through in your own time with email support from myself.