When we pay attention to what we say we identify recurring patterns. This may be encouraging self talk or not. This may be in reaction to situations such as – This always happens.
Use these three steps to pay attention
1. Listen to yourself
Listen to your conversations. Give your attention to the words and phrases you use. How do you sound. What emotions do your words evoke? What memories do you recall? What recurring patterns do you hear?
2. Identify repetitions
Identify what is repetitious in your speech.
Do you use the same phrases
If only ……
I always do that…
This always happens ….
I wish I could …..
Are the same situations occurring
you feel you're caught in a revolving door
you regret your actions, wish you could respond differently
no one ever takes notice
What recurring patterns do you recognise?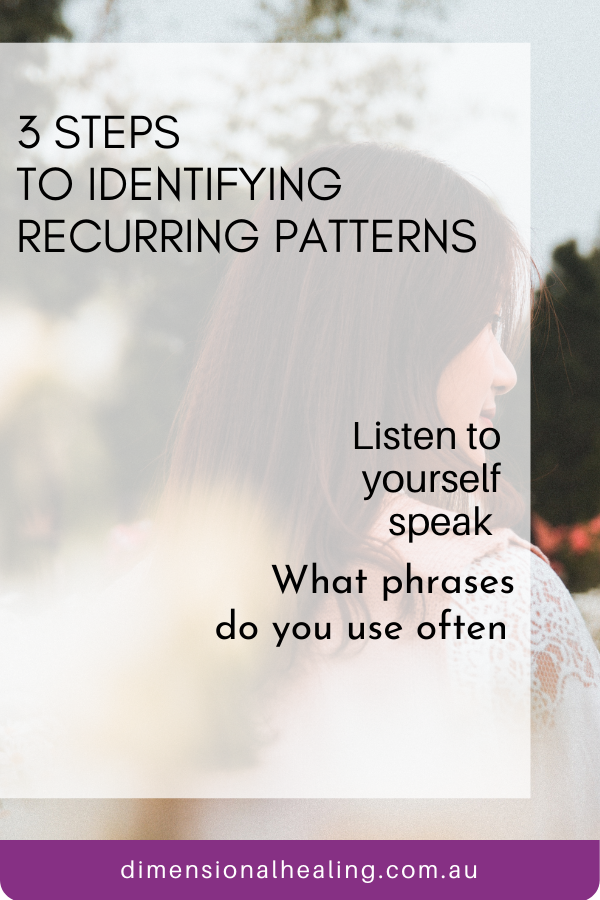 3. Assess the way you talk
"When you talk you use spoken language to express your thoughts, ideas or feelings."

Where did those phrases come from?
Are they what other people have told you
How do those phrases make you feel
Do you believe that's the way it is
Is this really what you want
What recurring patterns do you want to flip?
Once you've found a recurring pattern of speech how can you rephrase it so that you flip them into encouragement.
I can …
I am …
I trust that …
Create a new empowering statement and practice it each day to anchor it into your speech patterns.
Free Info Guide to Chakras
Related Posts: