Kindness, Harmony and Empathy are part of your core values.
Energetic self care includes emotional healing methods to clear away old traumas and painful situations. As caring sensitive women we often give over our needs because of our strong values. Often its not because of any one person or situation.

As a sensitive, professional woman who gives high value service to others you are often confused about why you feel stuck in past emotional patterns, often repeating the same mistakes.
You are searching for ways of creating serenity in your home as well as peace and harmony in your relationships.
You prefer to express yourself with compassion, empathy and grace.
You desire to have this inner calmness, knowing you can work through the challenges of daily life.
How would it feel to take control of your own destiny, be fully aware of your own identity and express yourself with confidence and self wisdom.
What is Emotional Healing and Why do You Need It?
For every situation or experience you have ever had there is an emotional reaction. For the most part we let go of the emotions we experience. Other times they build up in ways that cause overwhelm or emotional programming.
In an emotional healing session we clear away those old beliefs and emotions that are no longer relevant to your life. We reset your energy to allow you to focus on what is happening now. This provides clarity and vision for you to focus on your dreams and goals and how to make them happen.
Lorelle combines her intuitive gifts with a combination of energetic healing energies such as Reiki, RAW and Crystals to mentor and support you as you transform overwhelm to clarity.
1:1 Self Care & Energetic Boundary sessions available in the Ipswich area or online.
Read more about each session and How You Can Work With Me just Click Here
Emotional, Sensitive, Heart Centred
When you understand your emotional reactions you can tune into your sensitive nature and the wisdom it provides to become the truly heart centred woman you were born to be!
Let me show you how to turn your dreams into reality creating serenity in a way that sustains and supports so you can live as you were born to do.
Contact Lorelle, Energetic Self Care Specialist here! Or on Facebook
Creating Serenity through A Balanced You – Work, Business, Personal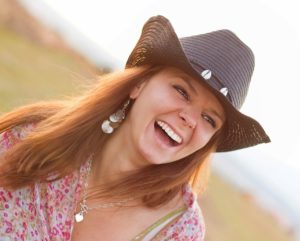 What does feeling balanced mean for you?
   As you juggle home, family and work there's alone time. You have head space to sort through finances & commitments. Your physical body is well and relaxed. You have the energy to get things done!
Save
Save
Save
Save
Save
Save
Save
Save
Save
Save
Save
Save
Save
Save
Save
Save
Save
Save
Save
Save
Save
Save
Save
Save
Save
Save
Save
Save
Save
Save
Save
Save
Save
Save
Save
Save
Save
Save
Save
Save
Save
Save
Save
Save
Save
Save
Save
Save
Save
Save
Save
Save
Save
Save
Save
Save
Save
Save
Save