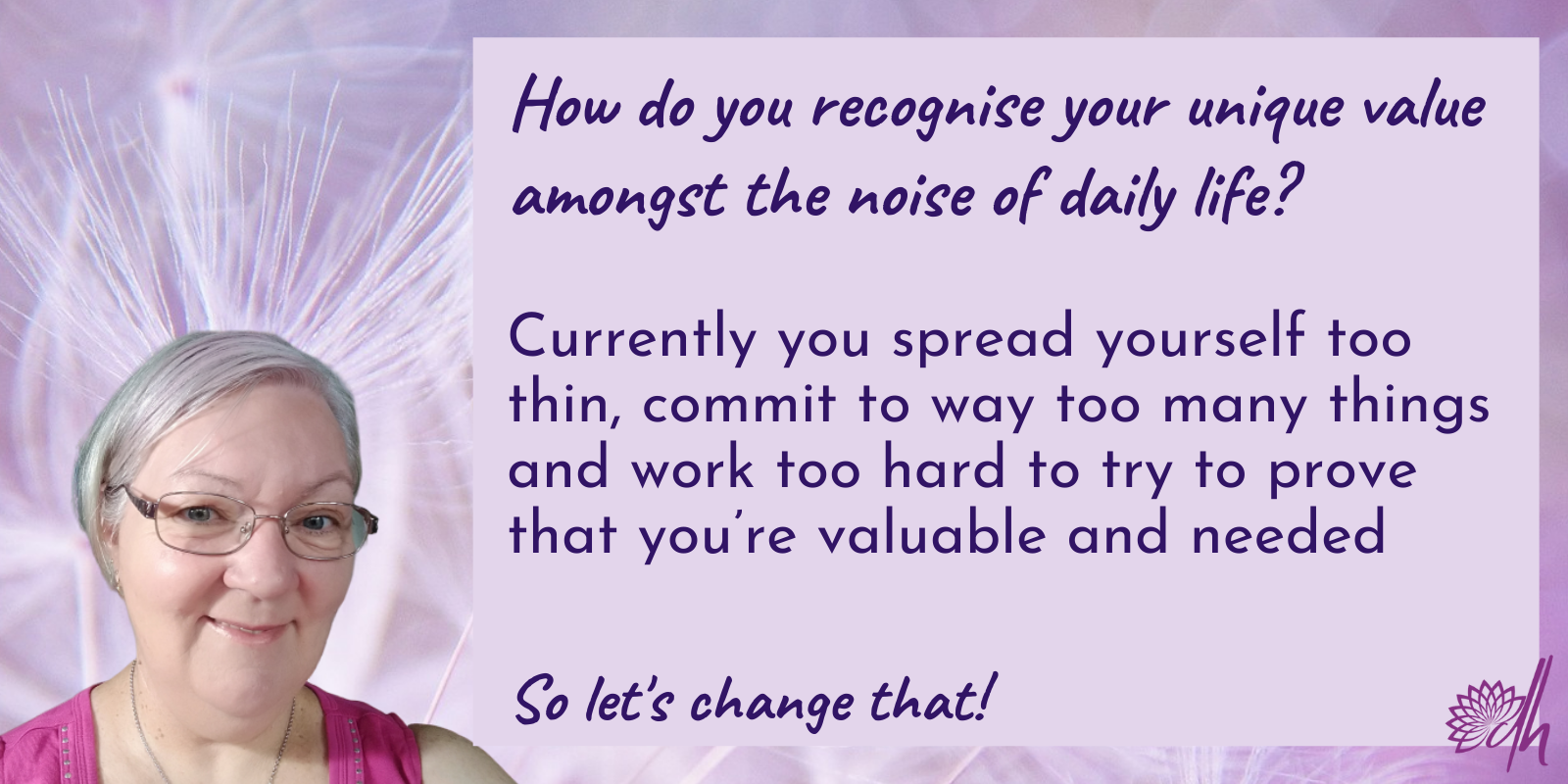 Are you ready to reclaim your life so it fits you, rather than stretching yourself thin to fit others?
Then you need to align your energy
Sensitive caring women are especially attuned to what those around them need. You make wonderful admin assistants and service consultants. But you can be so busy giving of your time and energy pleasing others that you often put your own life and needs on hold. Over time you may even forget who you really are.
All you truly want is a life of ease and flow, free from tension and worry

So let's change that…
so that you release stress and reclaim your life so that you can focus on building a life your love. And I can help you.
I help sensitive women connect to yourself & your purpose through your energy centres so that you are truly seen & valued for your innate wisdom.

These are simple but effective strategies to help you prioritise yourself, clear away old emotions and self doubt from your energy and design a life you love.
It's all about being you and following your own choices because then the life you're meant to live unfolds for you. Right people, right timing.


Picture this …
Your energy naturally drifts out like tentacles as you go about your day. You take on the worries you encounter, you may feel saddened by the difficulties someone else is experiencing, you may overthink problems and solutions, you put aside your own needs to help.
Maybe you agree with other opinions just to keep the peace or to avoid conflict.
You end up feeling stressed and exhausted because you've absorbed those draining energies.
You may think you just need to have better boundaries, learn to say No or surround yourself in a bubble of protection but there's more to it than that

Here's the thing…
You have energy centers or chakras. In some centers the energy is consistent or fixed. It flows in a particular way. In others the energy is more open to experience different possibilities. Your individual energy blend is determined or preset at birth.
These energy centers portray life themes such as pressure, self love, communication, motivation, emotions, ideas, instinct and more. Energy from your environment moves in and out of these centers via your aura. This energy can flow well. You keep what you need the rest flows on. Other times energy you don't want can remain and block the flow of better energies.
So when you're making changes in your life such as better boundaries and better choices, these blockages continue to cause havoc.
This is why all the things you've already tried help to a point but don't last.
What to do next …
Book  your birth chart reading and discover what your energy centers tell about your true nature and potential shadows.
And…
Learn the sway energy alignment technique to keep your energy clear of those blockages and shadows.
Learning this method is included in align your energy my self study course for knowing yourself and following your purpose.
Align Your Energy …
Your consistent energy is your starting point. What you can rely on. Your own rules, your constants, and your boundaries. This is the real you and what you can come back to over and over to ground yourself.
And through the others, the fluctuating energy centers, this is where you've always been attuned to what others need because you naturally see so many different perspectives on life.
You're still that helpful person but you've moved from doing everything for other people to empowering them to be responsible for themselves.
So Let's …
Detach your energy from other people and their energies, clear out those unwanted emotions and stress, align your chakra energy and create a new plan.
In fact Align Your Energy is my self study course which takes you through each step so that you have total confidence in who you are and what purpose you have in life!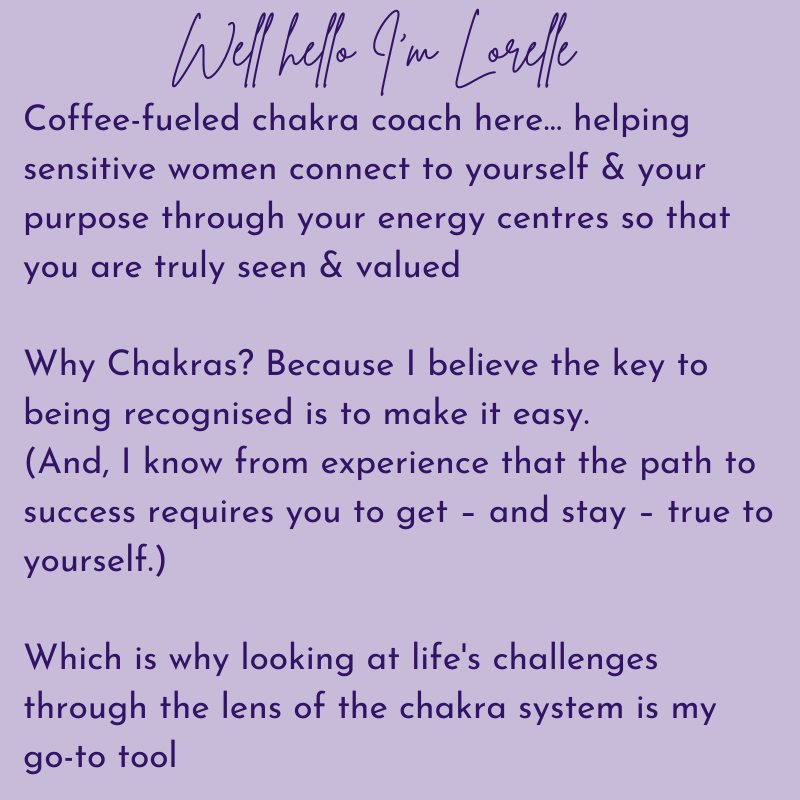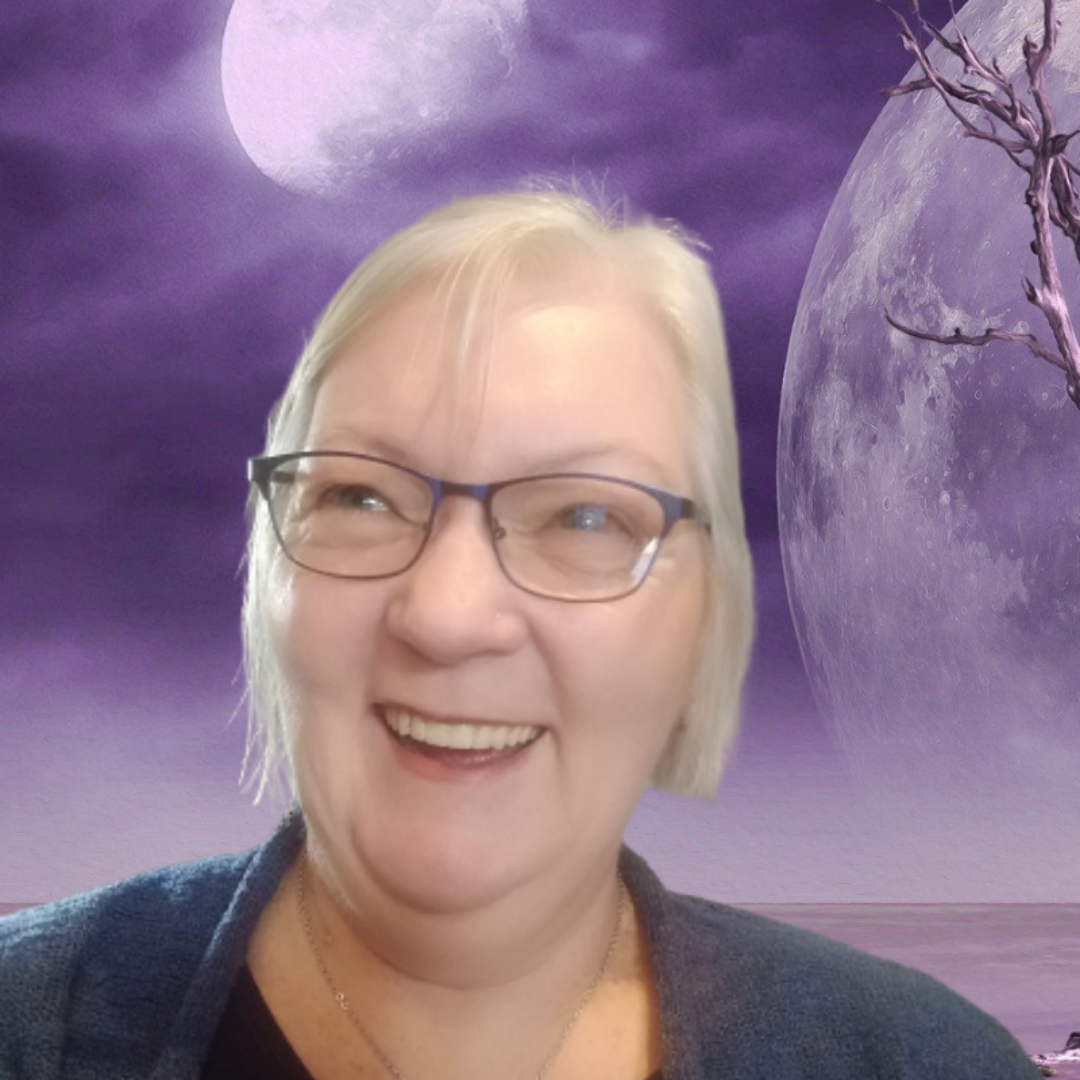 Dimensional Healing –  Chakra Energy Alignment

Being clear with your intentions and what you want in life sets a clear path for you to flow with.  Vision, Actions, Thoughts, Emotions in Sync


So Let's Get Started!
Save
Save
Save
Save
Save
Save
Save
Save
Save
Save
Save
Save
Save
Save
Save
Save
Save
Save
Save
Save
Save
Save
Save
Save
Save
Save
Save
Save
Save
Save
Save
Save
Save
Save
Save
Save
Save
Save
Save
Save
Save
Save
Save
Save
Save
Save
Save
Save
Save
Save
Save
Save
Save
Save
Save
Save
Save
Save
Save