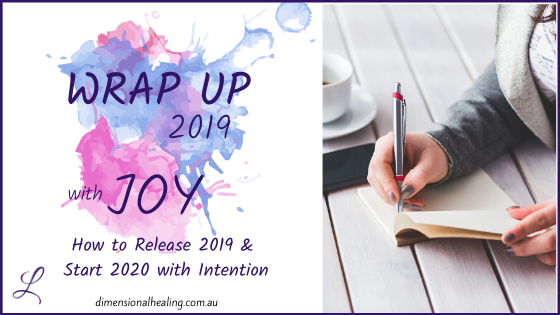 Wrap Up 2019
Join me for a 3 day challenge to assess the year that was, appreciate where you are and lay intentions for 2020.
Wrap up 2019 simply with easy steps to follow. Worksheets via email. Discussion, prompts and live video on Facebook
We start December 6th with worksheets sent via email, so that you can be prepared for releasing with the full moon on December 12th.