Energy Balance
Energy ReSet sessions work on your energetic system, chakras, aura, vibration, your emotional body to clear away the stagnant emotional clutter.
Each session starts with you setting intentions of issues you are aware you want to work with. Some to release, others to attract.
Then I use a combination of access points, a muscle test system and a scan list to reset your energy.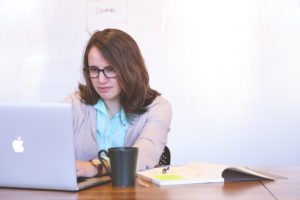 Benefits of an Energy Balance include
Feeling balanced
Relax and reduce stress
Clear past programmes and beliefs
Integrate your self development
Reset your energy to vibrate here and now
Reestablish your own identity and trust in yourself
Improve clarity, focus, concentration, confidence
Connecting to yourself, your values and goals
Feeling aligned with your work, purpose and business
The changes you can expect in your life may be obvious and very definite. Or they may be very subtle. After a few weeks you may realise that some problem has just gone away leaving you feeling balanced and in control. Your decision process is clear, you know what you want and take action on it.
Energy Balance
During energy balance sessions you clear away all the old stuck emotions and hurts that have built up over time. You release limiting beliefs and patterns, self doubt, anxiety, fear, sadness and overwhelm. Sounds horrible doesn't it?
Often as a child when we get upset we're told to not worry about it, stop being a cry baby, it doesn't matter. Our concerns haven't been answered, our emotions are not acknowledged, we may feel that we don't matter. We learn to do as we're told.
But when emotions are not expressed, understood and released they build up. They become stored in the body as physical pain. An energy balance releases the hurt so you learn to tune into your feelings for the wisdom they share.

Old hurts can build to a point where a small trigger can set off large overwhelm for you and disrupt your current life. Emotional clutter affects yourself, your business, your home, your relationships.
Energy balance allows you to have a fresh start. Learn how to tune into your emotions and what they are telling you. Respond to situations, people and life secure in your own energy separate to the influence of others.
Let's ReSet Your Energy so you can embrace your sensitive nature and tune into your inner wisdom.
It's time to Shine Your Light!
As we work with your energetic system you have a choice of inperson Energy ReSet sessions at Trevallan in Ipswich Qld
Or we work face to face online via zoom. Zoom is an online programme that can be used with your smart phone, tablet or computer so that we can see and talk to each other. This allows me to work energetically with you in a similar way to how we would do so inperson.
To Book a time Send me an Email
What Clients Are Saying
Telsa – Oh wow I feel like me again!
Bev – I watched the fog lift and drift away.
Netta – I felt the energy flow from my head down through my body and drain away the toxins
Kristy – I can't believe how relaxed safe and protected I feel,  how much I feel grounded and  connected to myself.
Julieanne – Love ya work Lorelle
💕thanks for my session last week. I really enjoyed the whole process and best of all you brought me back to the land of the living and my eyes improved and became more relaxed and light.xx