Business Chakras
When working on our own self doubts we work with the 7 main chakras. This easily transfers into 7 main business chakras where we look at what is happening within your business around these areas, clearing any blocked energy and getting the energy of your business flowing again.
In a Business Energy ReSet session I work with the energetic system of your business. Your business is an entity of its own separate to yourself. It has it's own emotional reactions to yourself, the clients, the suppliers, and surrounding businesses.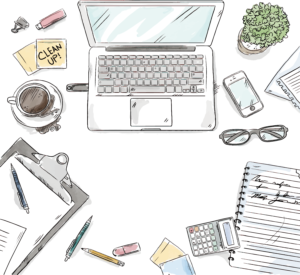 Starting with the issues the business is currently experiencing, I use a combination of access points, a muscle test system and a scan list to reset the energy of your business. This includes clearing blocks and stagnant emotions from the business chakras, filling them with new energy, and obtaining insights about what the business needs to move forward.
When you begin your business you put a lot of yourself into the business. Your thoughts, ideals, goals and in particular your emotions. Over time your confidence as a business person develops, you learn new skills, you do a lot of personal development. But your old energy can still be stuck in your business chakras. So while you've been changing your mindset, improving your processes and marketing skills your business is lagging behind energetically. So Lets fix that!
The changes you can expect in your business may be obvious and very definite. Or they may be very subtle. After a few weeks you may notice that some problem has just gone away. Or you realise the business has a better flow.
You might note that clients are paying their accounts on time. Or information is being supplied more easily. Suppliers have better delivery methods or pricing. Your business day just flows better.
Benefits of a Balance for Business Chakras
clears old emotional energy from the business
increased vibrancy
helps put ideas into action
results lock into place
better business relationships
money flows easier
What Clients Are Saying
Sarah – Since having a business balance done I feel there's less restriction in my business. My business is getting more visibility.
Claudia – Your sessions have helped me to insightfully understand how I can support my business more intuitively as I now realise it is a separate entity with separate concerns to myself.