Work life balance is so important in our busy lives. We can so easily get caught up in what we need to do for work or our business, our family and our homes that making time for ourselves can get forgotten.
Work Life Balance – Are you making time for yourself?
Recently I've been very focused on my business, spending all my free time, writing posts, updating the website, creating workshop documents, reading information…….. you know what it's like, right?
So last weekend I took a day off, away from the computer and went to my monthly Bead Meet. Beading is my hobby and a micro business. The idea of the day is we all get together to work on a project, talk about beads, share places to buy supplies, tutorials and other information.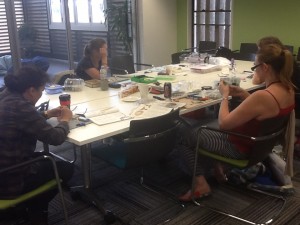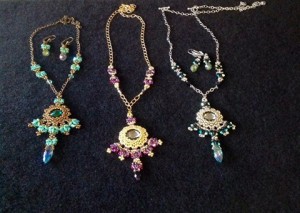 Three of us worked on the day's project. Mine is the middle one.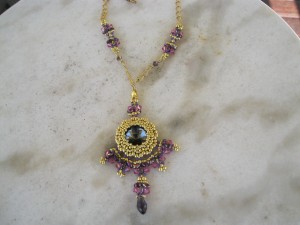 Crystals are so difficult to photograph, especially quickly or with ipads and poor lighting at the end of the day.
This is how I build work life balance into my day, week, month. It's time out of my usual day, a flow of creativity, social activity and using my brain differently.
To be truly balanced you need to have work life balance, you need to have time for yourself. Time however short where you put yourself first. If you can have a little time each day where you put yourself first, your energy is uplifted. You are then able to give focus to what you need to do.
For some it's a hobby, sport, pamper time, a walk in nature or just a relaxing hour in the bath. Whatever it is, it's about time for you. It's about work life balance for you.
So tell me – How do you unwind? What do you do to refuel your energy by having a little time to yourself?
Please leave a comment and share….
Related Posts: