What Stresses You Out?
The causes and effects of stress are varied. We all have different coping mechanisms. Or maybe we block stress out. The build up of stress can lead to physical aches and pain or emotional overload.
Just being in an environment of noise, bright lights, people rushing about can be exciting even though it stresses you.
We take on projects or learning to challenge ourselves.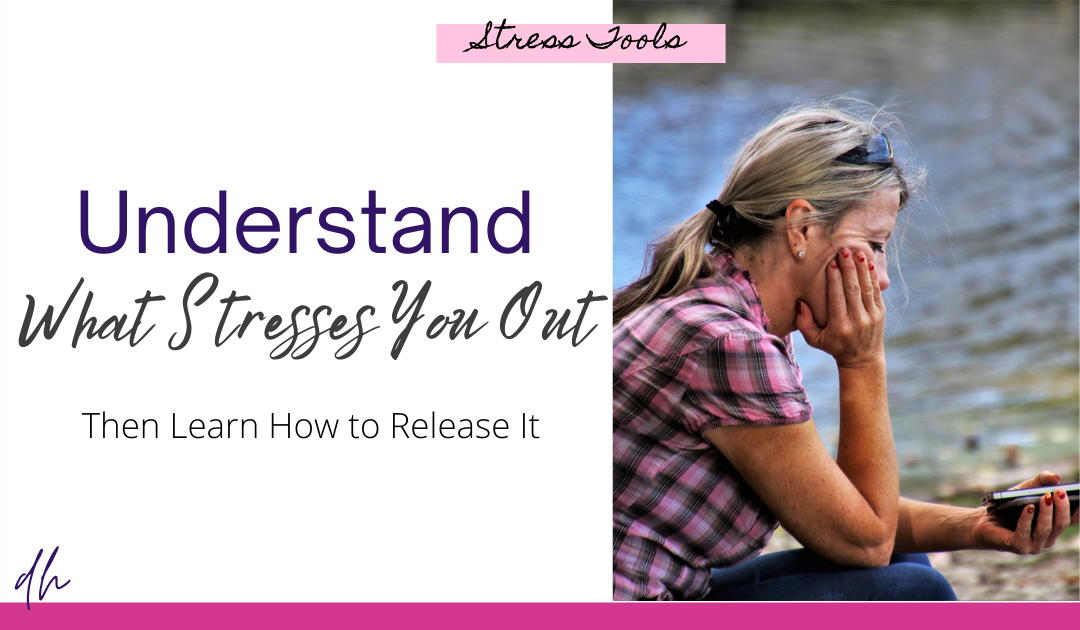 We worry about a conversation that leaves us upset or tasks we need to do. But what starts as a natural very practical form of concern can turn into a persistent form of worry. The kind of unhealthy worry that has you obsessing about things that might never happen.
These occurrences build up in our memory banks. They create beliefs such as
If I make a mistake, I will be a failure
If I lose control, I'm in danger
People will think I'm a loser
Every time I have fun, someone gets hurt
I'm not good enough
Nobody loves me
These beliefs create feelings of failure, sadness, frustration, rejection.
So what stresses You
Do you challenge yourself with hobbies or exercise or are you holding on to worry? Stress can come from good, exciting happy situations just as easily as it can from worry.
Planning a party, making your home more comfortable or learning something new all take time and tasks to be fitted in with work and household commitments. What adds to your stress might be invigorating for someone else.
How to release what stresses You
Spending time each day relaxing, walking in nature or meditating helps you release what stresses you. This gives you space to get out of your head and focus on your body and how you feel. Let yourself unwind from from the events of the day.
Put some self love into practice with your choice of self care.
Nourish your physical wellbeing with massage, nature walks, swimming or skincare.
Do things that make you feel good like clearing your calender to make time for you, cleaning, delegating to others or going out.
Treat yourself to little gifts, comfy clothes, craft supplies.
Spend time alone to meditate, relax or do a hobby.
Always encourage yourself with positive self talk, journaling or affirmations.
Learn About Your Chakra System
Learn about your own energy system, what your emotional energy is telling you and how balancing your chakras keeps you in flow.
And when you're ready Learn my 3 step ReSet process to sway away stress so you feel confident, intuitive and purposeful