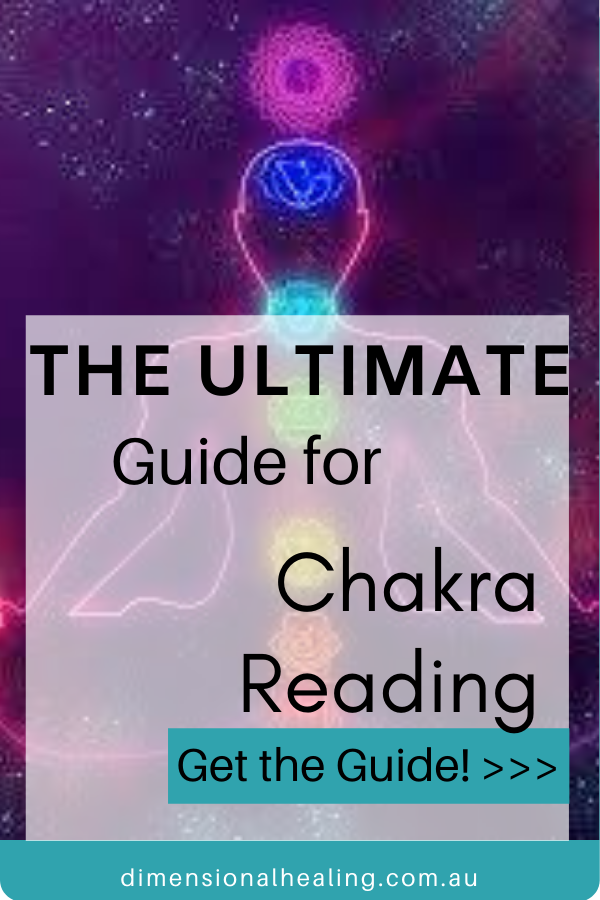 The Ultimate Guide for reading your Chakras to help you get started with being in flow with your life vision driven by your inner soul.
The guide describes how the chakra system can be used as a 7 part framework to help you manage day to day challenges and decisions.
This includes the basics of my three step method ReSet Your Energy that keeps the inner work as easy as 1, 2, 3…
By using the chakra energy framework we can assess the details of any situation, release what is not required and invite a new experience.
This new experience is part of our life vision. It's our new goal post from which we assess what our thoughts and emotions are doing. As new opportunities arise whether social or work we can make decisions based on whether they are in alignment with our life vision, what we want from life.
Pop your details below to receive your Ultimate FREE Guide for Chakra Reading where you learn how to use your chakra system to manage day to day decisions so that you get in flow with your Life Vision. You will also receive ongoing emails connected to this and all my services.