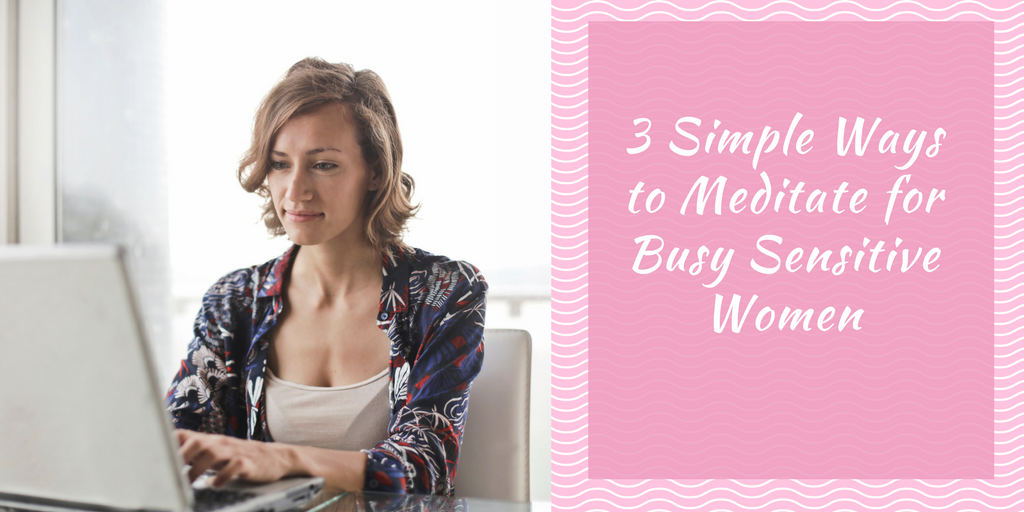 You hear it all the time meditate, turn inwards, listen to your soul, you'll hear the answer.

But How?

You've looked it up and there's heaps of methods, breathing techniques, ways to sit and special chairs.

And time?

There's so much to organise and do both at home and work. How do you find time to sit and do nothing, you're already struggling to exercise, garden and bake.

Where to start?

Sign up for my Download 3 Simple ways to meditate for Busy Sensitive Women and you'll learn how to develop your own simple routine in just 5 minutes per day.

You will also continue to receive my monthly newsletter where I share affirmations, energy tips and techniques to help you on your self healing journey.
So just pop your details in the box below then head over to your email to receive your copy of 3 Simple ways to meditate for busy sensitive women.
Creating Serenity through A Balanced You – Work, Business, Personal