As the year draws to a close "Reflection on the year that was" becomes a common theme. The media is recapping the news events of the year or the decade and showcasing the dramas that unfolded.
Personal Reflection
It's also a great time for personal reflection. I didn't set goals for this year. Last year had been crammed with work, study and exams so my plan for this year was to relax with my beading and take some time for me. That didn't pan out quite like I thought as I ended up writing tutorials, teaching classes, blogging and working more on my business.
Your own reflection time
What has happened this year for you? Did you set goals at the beginning of the year? Have they worked out for you? Were you able to tick many off? Or were you one of the many who create New Years resolutions which don't last past a month?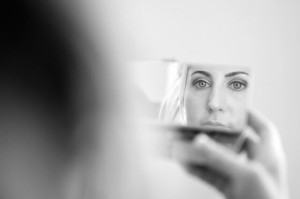 Reflection is a time to look at what is now behind us. It's a time to assess your goals, your dreams, your plans. Maybe there were items on last years list that really didn't fit your goals or the time isn't quite right for them.
There is no room for guilt or failure just assessment of what was.
During this time of reflection listen to your heart. What is important to you, for yourself and your family. Where do your current circumstances fit. Is there anything, not yet achieved, from your last goal setting session that is still important to you.
Can you see what direction you need to go in and the steps you need to take to get there. What obstacles are standing in the way. What will it feel like to get there. What excites you, what is holding you back.
As you ponder all these questions, make some notes for yourself. Be as honest with yoursel
Related Posts: