The lunar chakra reading is for my group collective. For each reading I tune into the energy of my group as a collective and draw several cards for the relevant chakra. Sacral for the new moon and heart for the full moon. Then I clear the chakra of any blocks and fill it with reiki to allow it to flow with your system. This includes a journal prompt or something to think about.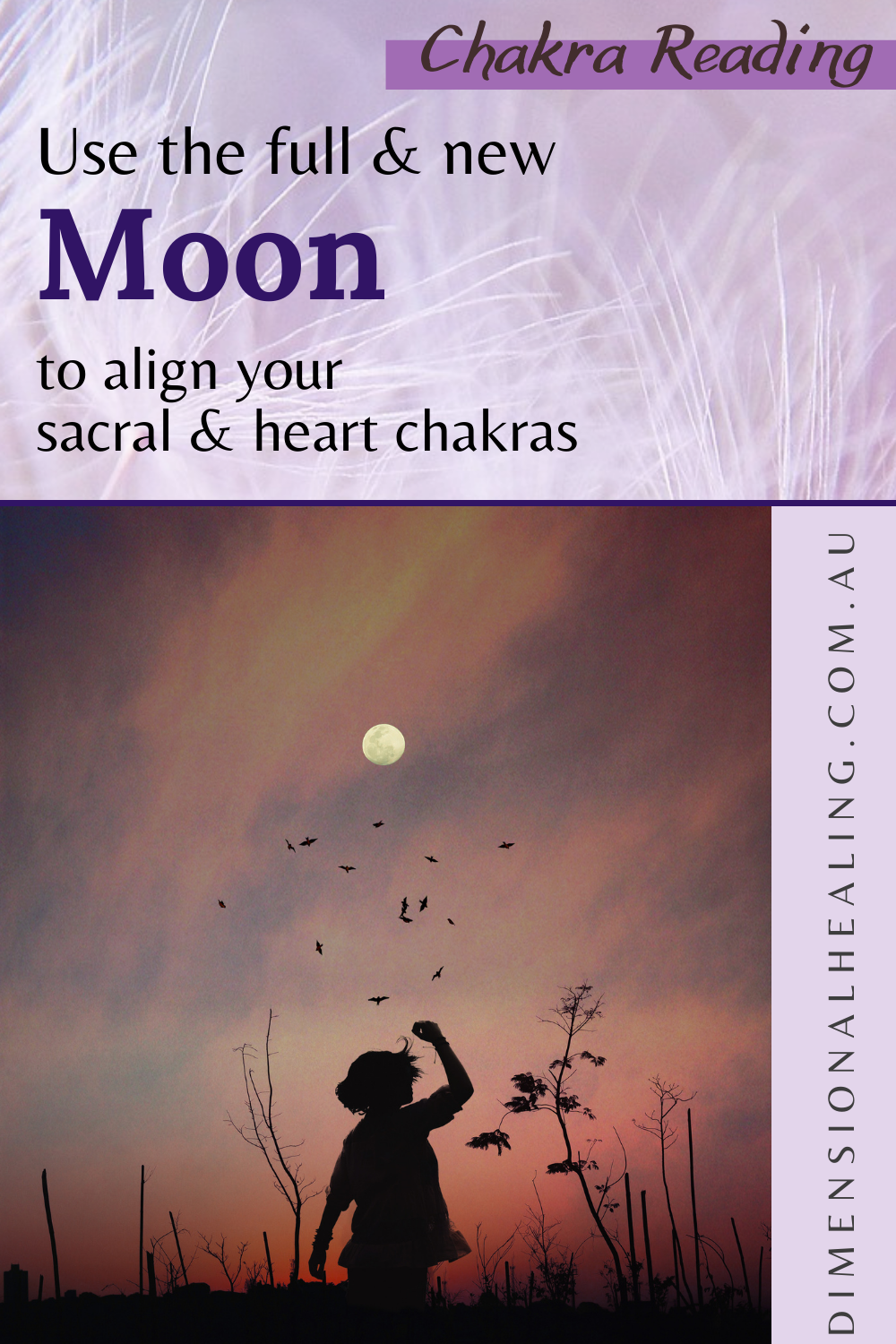 Here's the thing for a few months I had been trying to get into a regular routine of releasing and cleansing my thoughts and emotions but I couldn't get a rhythm happening. I found something would pop up, we'd eat late or the phone would ring and it would keep getting put off so I decided I would try syncing with the moon.
First I tried four phases but found weekly a bit too much. It wasn't giving me enough time in between to take action.  So I hit on just twice a month with a set goal, done in three easy steps. Then I thought it would be nice to invite my collective into the mix so we can all benefit.
About the Chakra Reading
The new moon reading revolves around reflection, cleansing and setting intentions for the ideas emerging from your creative sacral chakra. Then use the waxing moon momentum to take action on bringing the first phase of those ideas to fruition.
With the full moon shine a light on what your heart chakra needs to be aware of to release or forgive as the moon wanes. This keeps your heart open to receive what you are manifesting with each new cycle.
Every month you will receive a reading via email at the time of the new moon and the full moon.  So that's two readings per month.  Would you like to join my collective and be part of this? Subscribe now!
Related Posts: