Amy has been feeling emotionally out of sorts, not adjusting to change. She has had a big year of changes. Her parents have divorced. She's moved house. And after the holidays she's off to secondary school. Life sucks.
As you can imagine Amy has been experiencing all sorts of tumultuous feelings as she gets used to living in two homes. Dad has a new girlfriend so she feels left out as she spends alot of time with her grandparents. Mum has a new job so doesn't pick her up from school like she used to. Life is full of change. No wonder Amy has been feeling emotionally out of sorts.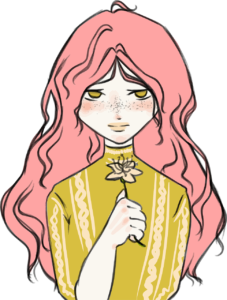 So Amy's Mum Jane, arranged a Child ReSet session. We had a chat about the things Amy has found tough. The tears, the screaming, the blame. Next we talked about the things Amy enjoys, her usual nature, how she likes to spend her time. Jane sent me Amy's photo and we organised a time for the follow up call.
Then I went to work with a distant session for Amy. I have a lovely amethyst cluster on my desk. I called in Amy's energy to sit on the amethyst then used her photo as a focus to read and clear what's been happening in her energy.
I could see and feel the sullen attitude Amy had been displaying. Then I held space for Amy's energy to express all the hurt that had been building and spilling over. Then working through my ReSet process we cleared that pain away, set some new feelings in place and balanced her emotional energy. Along the way I made notes of several things I needed to share with Amy's Mum.
As I worked I could feel the difference in Amy's energy as she let go of all the pent up emotions and returned to her own point of balance. Her energy felt calm, peaceful and hopeful. Once finished I asked Amy's energy to return to her physical body.
The following day I had a follow up call with Jane regarding the session for Amy. We talked about some insights and messages that came up in the session. I explained the impressions I got from Amy's energy. Jane shared with me how Amy had already seemed much calmer and could talk a little clearer about what she was now feeling about some of the things that had been happening.
We discussed some ongoing care and action plans for Amy. Also some simple meditation and mindfulness Jane could do as well with Amy.
Amy has now had three ReSet Sessions with me as she works through her emotions, adjusting to change, learning about herself.
As both Jane and Amy develop their mindfulness practice they have learned to clear away the daily struggles more easily. They have developed a sense of when its time for another ReSet session, usually when either of them has difficulty talking about any problems or feeling emotionally out of sorts.
Would you like to know how a ReSet Session could benefit yourself or your family?   Click here to organise a time to chat  Book Me In