Hi I'm Lorelle Joy and welcome to Dimensional Healing. I'm so glad you've found your way here. I've had a connection with the world of energy for over 20 years. Now working as an energetic self care & energetic boundaries specialist. An Intuitive Energy Healer.


Then you have come to the right place as I was once just like you.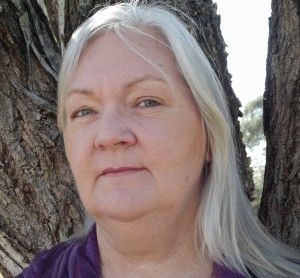 I was struggling with being sensitive to the energy of those around me. No one understood how I felt or what I needed. You are the reason I began my business Dimensional Healing. I wanted You to have the support, guidance and knowledge I struggled to find. I hadn't even heard of energetic self care until I went searching for help in being sensitive.
Growing up I was the good girl. The one who did as she was told, was responsible and cared about doing the right thing.
This followed me into adulthood. In the workplace I could be relied on to make sure work was done, area was cleaned, commitments were followed through.
In my personal life this also meant that I gave in for the sake of peace. I allowed others to make decisions because it was easier then fighting. This all combined to make me biddable, sensitive to the needs of others before myself and not really knowing who I was or what I wanted in life. You get the picture.
Eventually my marriage and my family broke apart. My husband left, although he still expected me to do what he wanted. After a little while my daughters moved out with their boyfriends as well. This left me totally alone with quiet, peace and space to think.
I learned to make my own choices through re connecting with myself, my values and my goals in life. Energy healing methods cleared away the layers of hurt emotions and painful situations that were clouding my ability to see what I wanted in life. Energy healing also reset my energy system, cleared off the debris, to make room for new decisions just like de fragging a computer re-aligns the bytes, deletes old stale info and leaves space for new data to be stored. Crystals and flowers were also an important part of the energy healing modalities I used. I have my own energetic self care plan.
"As caring sensitive women we often give over our needs because of our strong values. Often its not because of any one person or situation." Lorelle Joy

Through my own experiences I learnt the value of my own judgement, resourcefulness and knowledge. Along the way as I identified my own spirit I realised that I am excellent at identifying the spirit of others.
Learning who are the takers, the givers, the users, the flexible ones. This means I can now set boundaries which enable me to meet the values of my own spirit, tune into my intuition and embrace who I am fully.
This is what I want to offer to you too. If it is time to reclaim your inner wisdom, peace and value I would love to support you create an energetic self care plan. Let me show you how I can help you.
Follow this link to see how we can work together.
Best Wishes
Lorelle Joy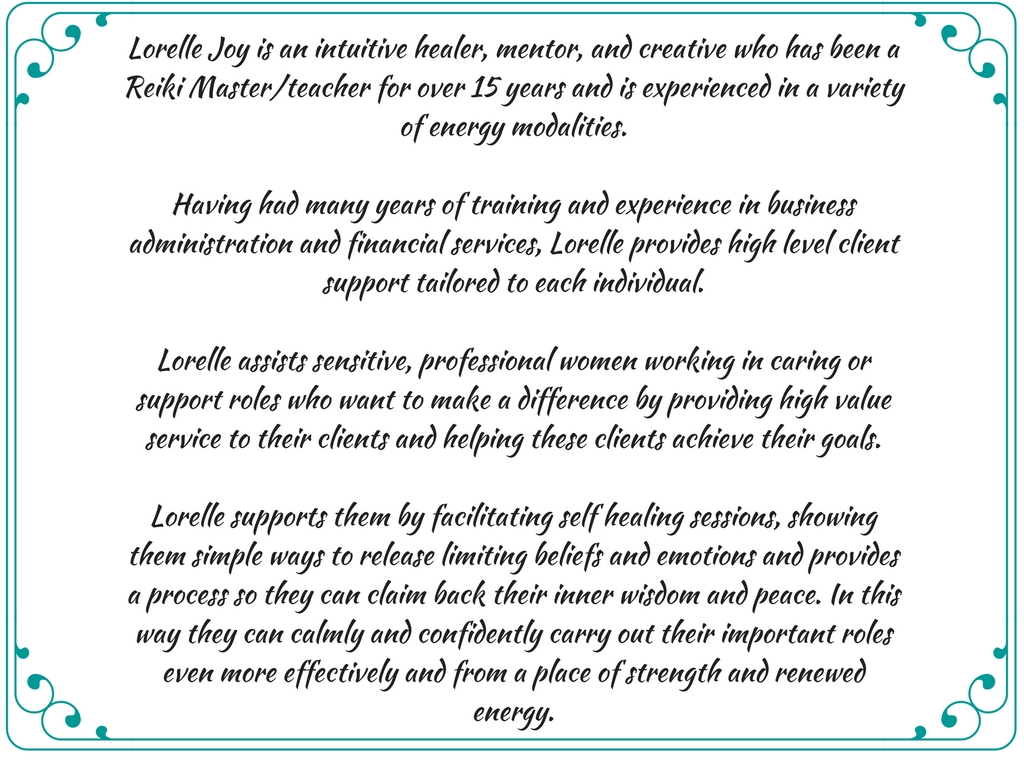 Save
Save
Save
Save
Save
Save
Save
Save
Save
Save
Save
Save
Save
Save
Save
Save
Save
Save
Save
Save
Save
Save
Save
Save
Save
Save
Save
Save
Save
Save
Save