It's common at the start of the year to create goals or resolutions for the New Year. Last time we talked about reflecting on the year that was.  When we reflect on what the year was we can assess the goals we had for the year, see what we achieved and evaluate those still sitting.
Goals or Resolutions
When we make New Year resolutions they are often made spontaneously. Someone might put us on the spot or we're feeling the effects of Christmas Cheer. Health and fitness instantly come to mind.
These resolutions are often made quickly and forgotten just as quickly.
When we take the time to reflect and really think about our life, we are more inclined to make goals. Short term goals take us through the coming year and are part of how to achieve our long term goals.
After you have identified your goals for the coming year, choose the top priority ones, the ones most important to you. Then make some action steps you need to take to reach that goal. If possible schedule spots in your diary to take the first action.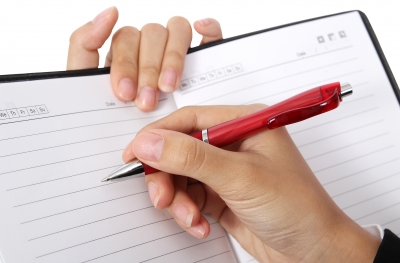 That first step of your goal may be to phone some gyms, get pricing and information or book a class. Once you've taken that first step tick it off and aim for the next step.
Make your goals manageable
Break them down into smaller goals or action steps. Assess each one. Do you need to focus on one goal only at a time or several? Does one have more action steps or a weekly commitment?  Don't take on too much at one time. Keep room for your regular activities.
Plan your goals
Slot them into a month or quarter. Work out a date for achievement then working backwards, slot in the action steps.
Tick each step off as you achieve it. It may take you longer to reach your goal then you originally estimated but each tick along the way is success.
What can you do today or this week towards your goals?
So tell me – Do you have a method for planning your goals? Do you make goals or maybe you have a focus for the year. What works best for you?
(image courtesy of freedigitalphotos)
Related Posts: