By delegating tasks we can free up our minds and concentrate on what we need to do.
Last time we talked about creating household systems.  When we have systems and processes in place we set a standard for a task.  Because we have a system created it is then easier for someone else to complete the task in the same manner as we would.
Delegating Tasks
When delegating tasks in the home, there are various factors to consider. Everyone should have tasks to complete, even young children are able to help with picking up toys, putting a plastic cup in low level cupboard.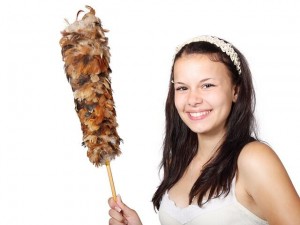 Take the weekly to-do list and break it down to daily tasks. Look at age appropriate options. Lay out a quick and easy 3 step plan of each task.
Then discuss the list with family members. If someone knows and understands exactly what a task involves, and when it needs to be done, they are more easily able to agree to doing it.
It's not just delegating a task, the person needs to commit to doing the task.
Meals are another one for the delegating task list. There is no reason why any one person should have to do all the cooking.
I had friends with 3 teenage school children. Each Child had a designated night where they were responsible for providing the family meal.
There were set requirements for what a meal was, meat, vegies NOT sandwiches. The person who cooked, tidied up the preparation tools, rinsing items and wiping down prep area. They didn't leave their mess for someone else to take care of.
If they were not going to be home that night they also had the responsibility to prepare before they left, or arrange a swap.
Delegating tasks to family members particularly children helps them learn many life skills as well as freeing up your time.
When you get more done, you then have more available time for family.
So tell me – have you delegated tasks to family members? What tips do you have for encouraging them to stay committed to the task?
Related Posts: