Create routines for yourself when working from home is essential to help you keep on track. You can't expect family / household members to respect your work time if you don't have clear work routines established.
So what to do if you've let things get out of hand and are feeling stressed and overwhelmed, being interrupted frequently?
Time to Create Routines for yourself
Break the old habits and create new routines. You may need to take yourself out of the household each day, take your laptop and paperwork and go to a local park, library or coffee shop.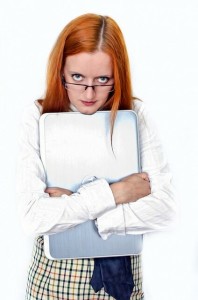 Whilst away, you can work out what sort of blocks of time work best for you to manage calls, email, research and work.
With an idea of a new routine, that will work for you, you can then start to spend time in your home office, putting your new routine into practice. You can put up a weekly plan for others to see what blocks of time you are unavailable.
Discuss your new routine with household members. Share details with them of your new work day methods. Let them know how much more you are achieving.
Talk about your non work time and plan when you do your household tasks. Arrange times through your day that you're available to family for a short break.
When you create routines which are easy for others to understand and follow, they soon know when you are available to them. You will find they now consult you when making family arrangements and bookings.
Your family will be reassured that you are available when needed. You will achieve so much more in your day. You will have a feeling of accomplishment.
So tell me – Have you had to start from the begining with setting a routine for working from home? What did you learn about yourself and how you work best? Are you still struggling to get a routine established? How can I help you?
Related Posts: