Contact Lorelle
Book or Email Me Here!
Ready to book a session? Just email me with your booking request or questions.
All prices are in $AUD payable by direct deposit or paypal and to be prepaid to confirm distant sessions or at time of session for in person sessions
Colour Essence Readings $65 – A Colour Essence Reading helps establish your true essence, identify your current challenges and clears the way so that you naturally align with who you truly are, includes chakra balance and action steps using colour
Dimensional Reiki $95 – You know there's something not quite right, maybe you've already made some changes in your life + need some extra guidance. We'll clear those blocks to your progress and balance your chakras so you feel awesome and on track with what your next steps are.
I am available at Trevallan Lifestyle Centre Brassall 4305 Tuesdays
Click on map for directions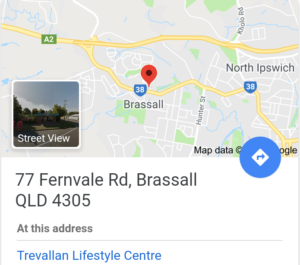 Also available Fernvale Qld 4306 and video call days & evenings are available. Just Email Me!
My time zone is Brisbane Australia. We'll sort a time to fit. Just email me!
Oh and if you'd like to be part of a happy community then please join my facebook group cheers Lorelle
Refund policy – Once payment has been made readings or distant sessions have begun so no refund is issued.  Appointments can be rescheduled if prior notice is given.
Disclaimer – Energy Healing does not replace your medical practitioner. Instead it works alongside traditional methods for your wellbeing. It is up to you to discuss changes in your health and emotional wellbeing with your medical provider before making any decisions regarding prescribed medication.