Chakra Readings, Chakra Stones and Crystal Jewelry for Chakra Balancing
All items are Handmade and reiki infused by Lorelle

Currently Only Posting Within Australia and order processing is approx 5 – 7 days. All prices include standard postage within Australia.
Coming Soon - Hanging Crystals
NG004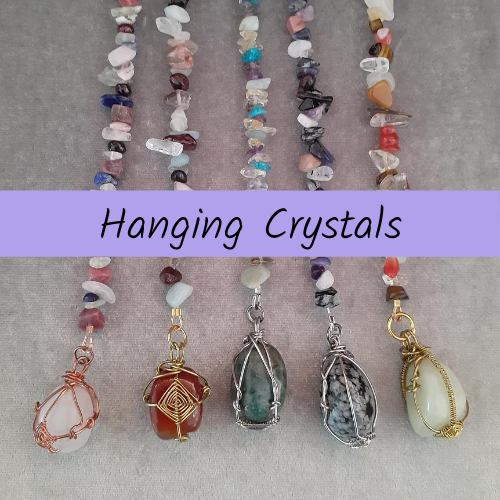 Choose Your Necklace Length or add a matching bracelet
Standard length 45cm (0) Change Necklace length to 42cm (0) Change Necklace length 48cm (0) Add Matching stretch Bracelet 17cm (30) Add Matching stretch Bracelet 18cm (30) Add Matching stretch Bracelet 19 cm (30)
Chakra Readings, Chakra Stones and Crystal Jewelry for Chakra Balancing
 Chakra Readings
In a Chakra Reading  I read your energy, do the healing, balance your chakras, and offer suggestions or activities that help move you forward. This is done by distant healing with a follow up email to give you results and suggestions
Chakra Stones and Jewelry
Sets of 7 chakra stones to use for meditation and pocket carrying. Jewelry using chakra stones and colours.
Crystal Jewelry
Individually combining the colour + metaphysical meaning of crystal gemstones in jewelry pieces to focus on particular aspects such as self love, creativity, expressing yourself, balance and personal power.
Once completed each chakra crystal jewelry piece is then cleansed and infused with reiki energy. A unique gift or wear with any favourite outfit.
Chakra Poppets
Handmade by myself from chakra coloured cotton fabric, toy filling, crystals, reiki + more. They are used for chakra balancing, reiki healing, calming and nurturing, making a unique gift for young & old
Wearing Instructions for Crystal Necklace –
Wear 24/7 at your own discretion
Chemicals + perfumes will affect the life of the necklace
Metaphysically when crystal jewelry breaks or you can't bear to wear it your energy system no longer needs that energy. You can then repurpose the crystals as a door hanger/mobile in pot plant
Made with quality fittings
Treat like all costume jewelry – use any perfumes, sprays etc before putting on jewelry
Not recommended to wear in spa, beach etc