In align your energy the ecourse, I've included the 3 main topics you need to view life's challenges through the lens of the chakra system.
You could spend hours and hours online reading about chakras and energy, what they are, what happens if they are overactive or deficient, how to balance them and much more
But you don't need to because I've done the research and training for you.
I've been a reiki master/energy practitioner for over 20 years. That's 3 levels of reiki training, 10 levels of training in rekindled ancient wisdom, chakra training, crystal training, doing over 50 attunements on others and many more repeat healing clients during that time.
Here's what you need to know to align your energy

– the life theme & challenges of each chakra or energy center
– what causes You stress, worry or anxiety & how to release it
– creating the life you want & clearing resistance around that
And you need just One simple energy technique as your tool that you can use anywhere, anytime.

Inside you'll find easy to follow lessons such as:
What your energy centers & chakra system is – an overview and details of the life themes of each
Learn how stressful thinking gets trapped in your body
Learn & practice SEAM your essential energy alignment technique
Ongoing chakra self care – chakra time, balancing, meditations & grounding
Create your new plan
And of course how to put it all together and more
And just for fun
Crystals & Essential Oils for Chakras just because they have their own consistent energy
Available Soon Join the Waitlist
When I started researching chakras I found the same basic information over and over. But I already knew this part, the info. I'd already learned it during courses in Reiki and Meditation.
What I was really searching for was practical ways I could benefit from using chakra energy in my day to day life. I was searching for the actionable parts.
To explain chakras firstly let's talk about your energy system.
Although we have many major and minor chakras we usually focus on our 7 main chakras. These are the centres in our body which energy flows through. They are a whirling power of energy like a vortex.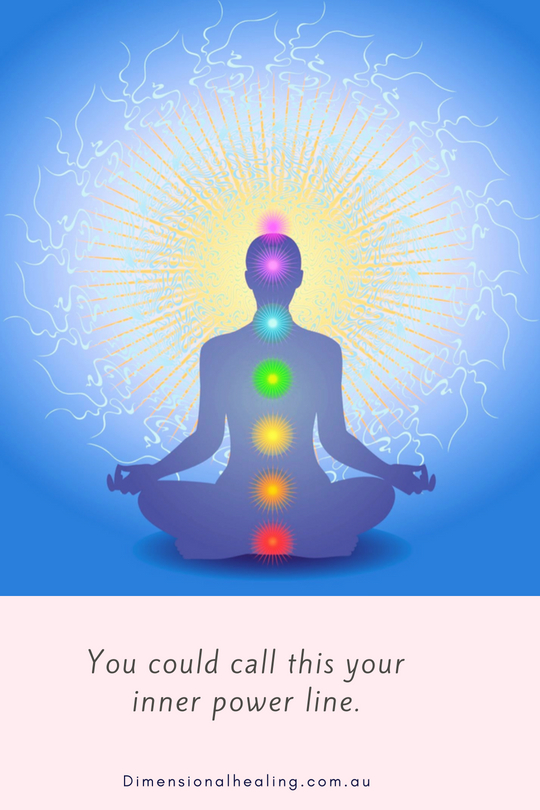 Each chakra is connected to a physical part of our body, which also govern an area of our lives. These chakras run in a line up and down our spine and act as invisible rechargeable batteries, being charged from the energy in the atmosphere. You could call this your inner power line. This energy needs to flow well. If it doesn't then you feel discomfort such as stress, emotional or physical problems.
In Align Your Energy the first module gives you an overview of the 7 main chakras with details on the life themes and challenges each one poses. This how to use the chakra system as a framework for identifying disturbances in your life and making appropriate changes. This is how I view life challenges through the lens of the chakra system.
Module two discusses what causes You stress and how to release it. It's here that you will learn and practice the essential SEAM technique.
Module three is about creating the life you want and preventing new stress. Here we'll talk about values and boundaries as well as using SEAM everyday for decisions big and small.
Lastly I'll give you some suggestions for using crystals and essential oils for fun and chakra care in your daily or weekly self care routine.
I invite you to this Self Study eCourse – Align Your Energy  – Join the Waitlist