Hello my name is Lorelle I'd like to share some of my story with you.
Growing up in a family with three brothers in the 1960's wasn't always easy. As the only girl I had chores to do. Come school holiday time I had windows to clean, walls to paint, spring cleaning to do while my brothers had free time, because cleaning is "Women's Work". Mind you it wasn't shared work where my Mother taught me, doing things together……
As we progress from childhood to adulthood many beliefs and feelings remain with us. These are often the ones we needed emotional comfort and support with at the point of creation. The ones where we need to voice the emotion, discuss our feelings and be supported with love so we release the pain. Without that support we hold onto that pain, bottle those emotions and believe we're not worthy.
This was me!  I was a bottler with low self esteem, putting the needs of others first. Then the bottle gets over full and leaks emotions. I would be told "don't be so emotional, you're too sensitive, harden up". So then I would harden up, wouldn't care and would be told "put others first, share more, do more, it's your responsibility" it was really another way of bottling.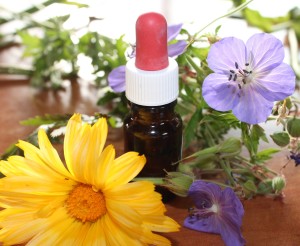 Then I found energy healing in many forms and modalities. Essential oils were first. It opened this whole new perspective of the joy of flowers. I found a meditation group which led to Reiki and colour therapy. Later I heard of Rekindled Ancient Wisdom through a business group. And of course crystals, they would pop up from time to time along with flower essence. I read alot of books on alternative therapies and self help. Mind you this all happened over about 20 years. Although I trained to Reiki Master/Teacher level I now intuitively blend reiki with other healing energies. This forms a blend that is specific to me and the person I am working with.
Along the way I got married, raised 2 daughters, worked various jobs to provide for family, got divorced, grandchildren came along etc etc life got easier, clearer and deeper.
I now live in a country area with my partner Greg, with a great day job that allows me to work with sensitive women on their healing journey.
For the past 5 years I've been a practitioner at a spiritual venue whilst continuing my own learning and healing journey.
Throughout this time I've cleared out some deep old unwanted beliefs. I've shed the tears and grief buried deep in my heart. I've learnt to identify the meaning of emotions and how to work with them instead of bottling them. I've done a lot of emotional cleansing bringing a sense of peace and serenity along with satisfaction of a job well done. Life has become much easier with flow.
So this woman's work is cleaning ~ emotional cleaning. Helping sensitive women like you cleanse your emotions and listen to your heart.
Complimentary Therapies such as Crystals, Reiki, Flower Essences, Aromatherapy and others can really benefit your life. I use a mix of energies, crystals and flowers in my dimensional balance sessions.
Through my blog I share information and perspectives on anything motivational in bringing the clarity and focus you need for serenity in your life.
Qualification Details
Rekindled Ancient Wisdom (Oct 2014) Level 10 – Ancient Perceptions
Reiki I, II, lllA, Master/Teacher
Seichim Practitioner
Crystal Healing (Level I)
Cert 3 Business Administration – Tafe
Cert 4 Financial Services, BAS Agent – Tafe
Save